Markets We Serve
If you look CLOSELY you'll find Tec Air in the products you use every day. From your refrigerator to your automobile, our fans and plastic parts are the first choice for a wide variety of industries. Our partners rely on Tec Air to deliver solutions that they trust for their most valued asset - their customers.
HVAC
For over 40 years, our expertise in air movement has made us the top choice for heating and cooling manufactures. Our fans and blower assemblies power air-conditioning units and furnaces in homes and businesses around the world every day. Tec Air is not only an industry leader, but a dependable partner.
It's why a leading PTAC producer looking to move production back to the US asked Tec Air to lead the part and tooling design for their redesigned PTAC unit.
Appliances
Tec Air leads manufacturing of condenser and evaporator fans as the global supplier for American and European appliance companies. As industry standards change, Tec Air has continually delivered for our appliance partners. By refining fan designs, we help products achieve increased energy efficiency to meet and exceed the new government requirements.
Our ability to deliver innovative designs made us the first choice to support product development for a leading American appliance manufacturer.
Automotive
In 1994 key players in the automotive industry sought out Tec Air for our patented balancing technology and our expertise in design and manufacturing of blower wheels. Over 20 years later our automotive business has grown, making us a leading suppliers of automotive HVAC and engine cooling fans and components. As both a Tier 1 and Tier 2 supplier with years of experience, we understand the unique needs of the automotive industry. We are a trusted partner relied upon to meet just-in-time manufacturing demands – every day.
Off Highway Vehicles
We strive to understand the unique needs of our customers' industries. So WE don't approach Off Highway vehicles as "larger automotive." We work to understand the demands of their customers and specific industry requirements. That's why a leading tractor manufacturer who was told they'd have to choose between a quieter HVAC blower or a more powerful HVAC blower turned to Tec Air to deliver both. Our reputation as a solution provider has made us a go-to partner for large engine machines.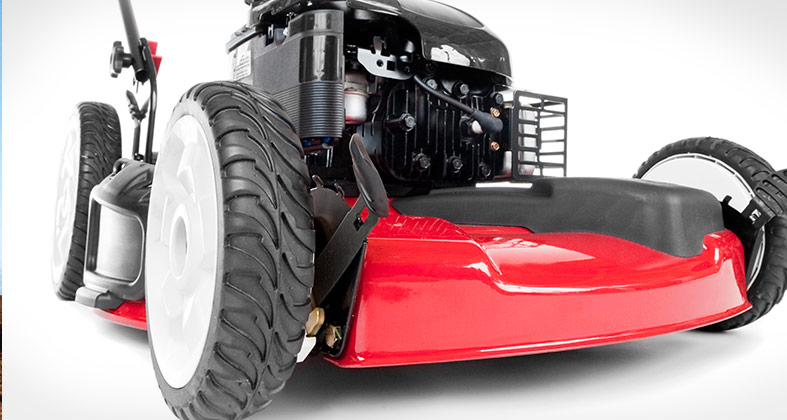 Power Equipment
From generators to lawn mowers, our parts are trusted to be ready when you need them. Our customers look to Tec Air not only to mold fans and shrouds but to source materials, assemble, test, and deliver completed assemblies. It's just another way that Tec Air delivers value added services that make us the first choice to meet engine cooling needs in various industries.
Medical
Not every manufacturer can meet the demanding needs of the medical industry & not every medical molder has 50 years of expertise in airflow. Our commitment to a stringent manufacturing process allows Tec Air to maintain the tight tolerance & 100% traceability that medical customers demand. Delivering innovative solutions for improving patient healthy are part of Tec Air's value proposition.